Posted by Chelsi G. on 2021 Mar 31st

Easter is quite literally around the corner and we wanted to share our Favorite Easter paintings with you! Easter is a such a fun time that you can spend with your family. It is a Christian festival and holiday that commemorates the resurrection of Jesus Christ. However, Easter can also be celebrated in a folkloric way. In some German traditions, the Easter Bunny evaluates whether children are good or disobedient at the start of a season and rewards them with eggs! This is how the chocolate Easter egg hunt became super popular.
For these celebrations, we decided to showcase our five favorite paintings from Paint By Number that commemorate Easter in both ways! Check out our favorites below:
The Savior - DIY Painting By Numbers Kit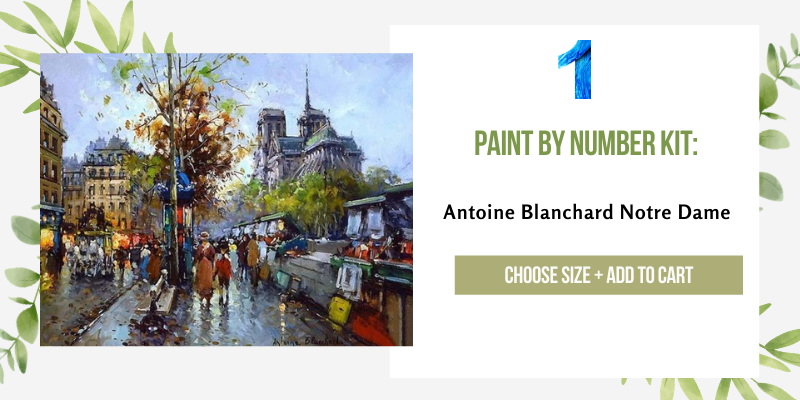 This painting showcases a more religious side of Easter! The Savior painting captures an image of Jesus Christ, who Christians believe as their savior. This is a great piece to put up in a religious home, church, or prayer room. The brown and golden hues will bring warmth to any room that it's displayed in.
Magical Bunny - DIY Painting By Numbers Kit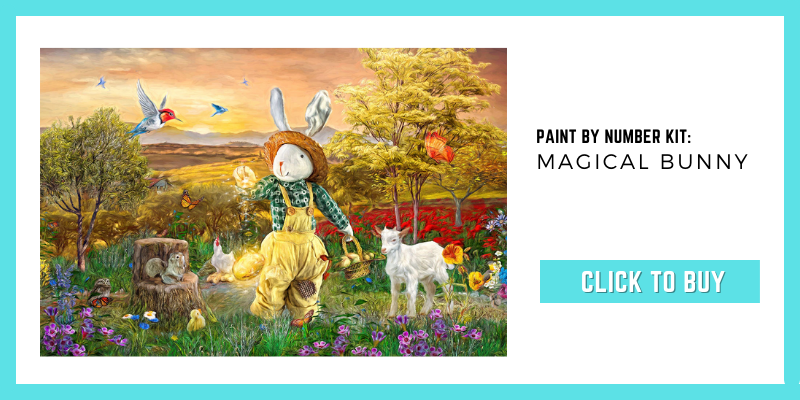 The Magical Bunny is a painting that displays the folkloric way of celebrating Easter. It features the Easter Bunny Holding a basket of golden Easter eggs as he places them in a field filled with flowers, birds, and other animals. This is a cute piece for any child that waits for the Easter Bunny each year.
Messiah At Peace - DIY Painting By Numbers Kit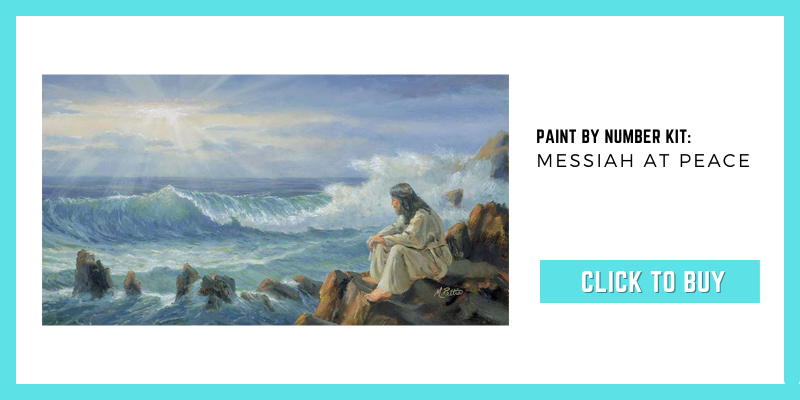 Here is another religious painting that can be used to commemorate Easter. The Messiah At Peace painting features Jesus Christ sitting on a stone peacefully watching over a body of water. This tranquil painting will offer a sense of calmness to your home. This is perfect for any Christian wanting a special piece of art that shows their faith.
Summertime Bunnies - DIY Painting By Numbers Kit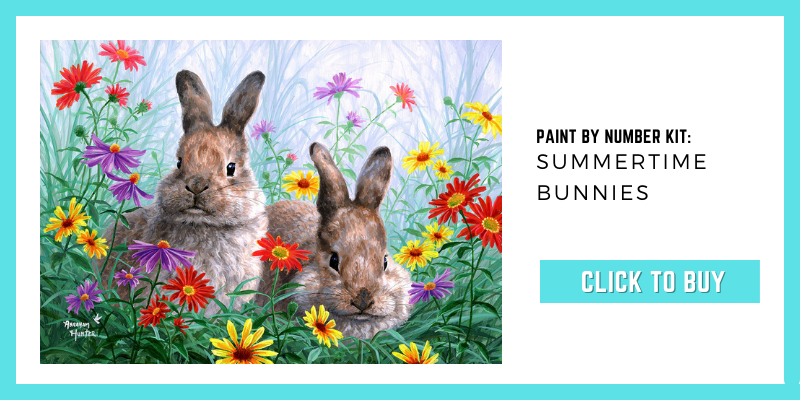 Summertime Bunnies is a painting that features two wild bunnies in a field filled with bright pastel and bold colored flowers. These can be seen as a symbol of Easter, happiness, growth! This would be a lovely painting for not only Easter but for spring and summer as the colors will pop from the canvas and create a fresh setting.
A Prophet Returns - Phillip Augustus Boyd Jr. DIY Paint By Number Kit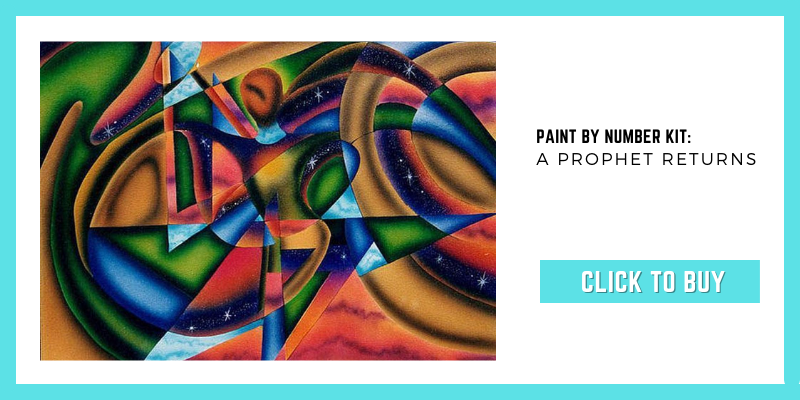 Here is an abstract take on the story of Easter! A Prophet Returns is a painting that showcases the prophet, being Jesus Christ, coming back to save and rescue his people. The painting features bold red, blue, and green colors with shapes that are juxtaposed to display a sharp silhouette of a person. You can see pieces of the universe intertwined with abstract art! It's a great way to bring religion and art together in your home.
Here are our top five! We hope you enjoyed reading this quick blog post on our Top Easter Paintings. Whether you celebrate Easter religiously or as a fun holiday for family and friends we want you to enjoy your weekend, your art, and your talent! Get any canvas from our collection here and become an artist this season. We'll see you again around the next holiday for our top favorites. Happy Shopping!