Posted by AN PHIL on 2021 Mar 16th
Winter, spring, summer, and fall, which season is the best of them all? Well, the answer is Spring of course!
With the leaves on trees beginning to grow and the flowers beginning to bloom and sprout, there is no better time of year than the season of growth and change.
Paint By Numbers is the perfect way to spend some quality time with your loved ones, create your own masterpiece's for home décor, and also the perfect unique gift for any occasion! Here is the top 5 list of our favourite spring season Paint By Numbers picks!
---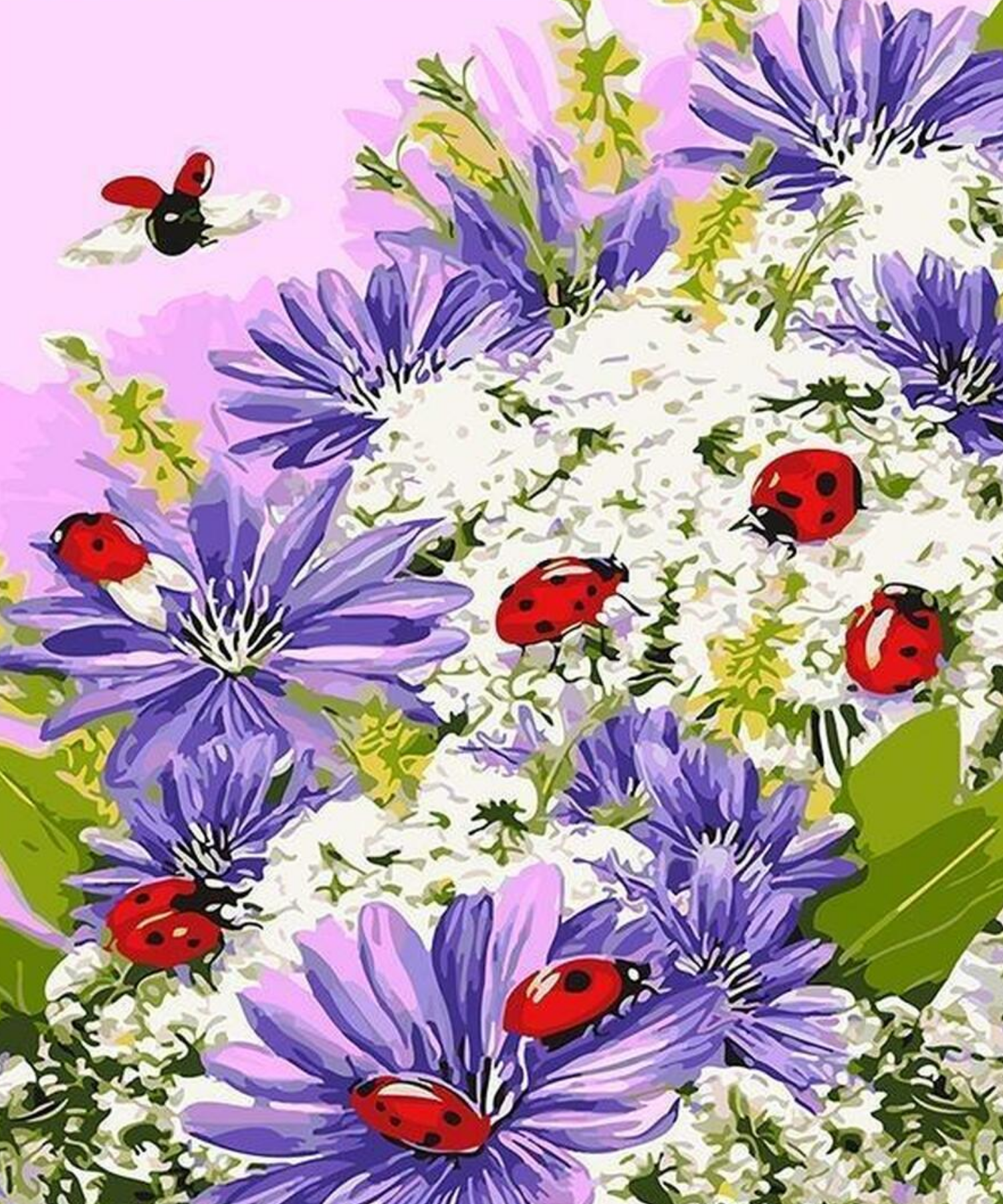 These gorgeous Spring Daisies Paint By Numbers looks like it was pulled right from an art museum. Bright, beautiful, and refreshing, this Field of Daisies painting is truly a breath of fresh air. You'll find a field of white daisies with yellow floral discs painted against the bright blue sky in this artwork. These light tones are contrasted by the green stems and grass where the daisies grow. With the daisies looking like it's swaying along with the wind, the painting leaves you with a breezy feeling. It's almost as if you can feel the wind just by looking at it. This Spring Daisies Paint By Numbers is a treat to any eye and a delight to paint.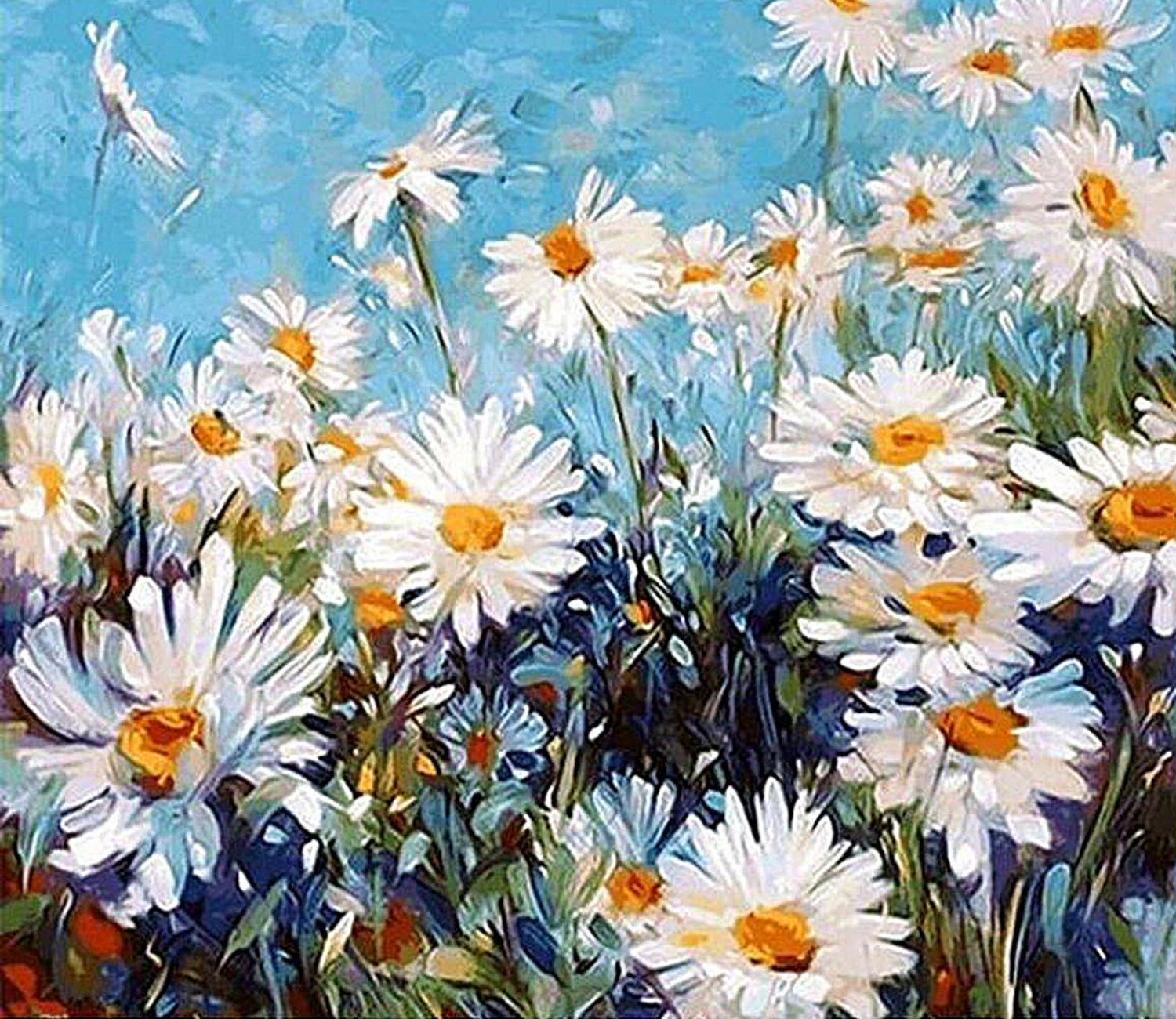 Whether you are a nature enthusiast or you simply appreciate flowers and ladybugs, decorating your home in this theme allows you to demonstrate your passion for these little polka dotted creatures. Consider this colorful scene of flowers and ladybugs in nature for your living room. Not only is this gorgeous paint by numbers a fun way of decorating your child's bedroom or your home office, it is also a great way to relieve your stress or act as a bonding mechanism with your friends, kids, or significant other.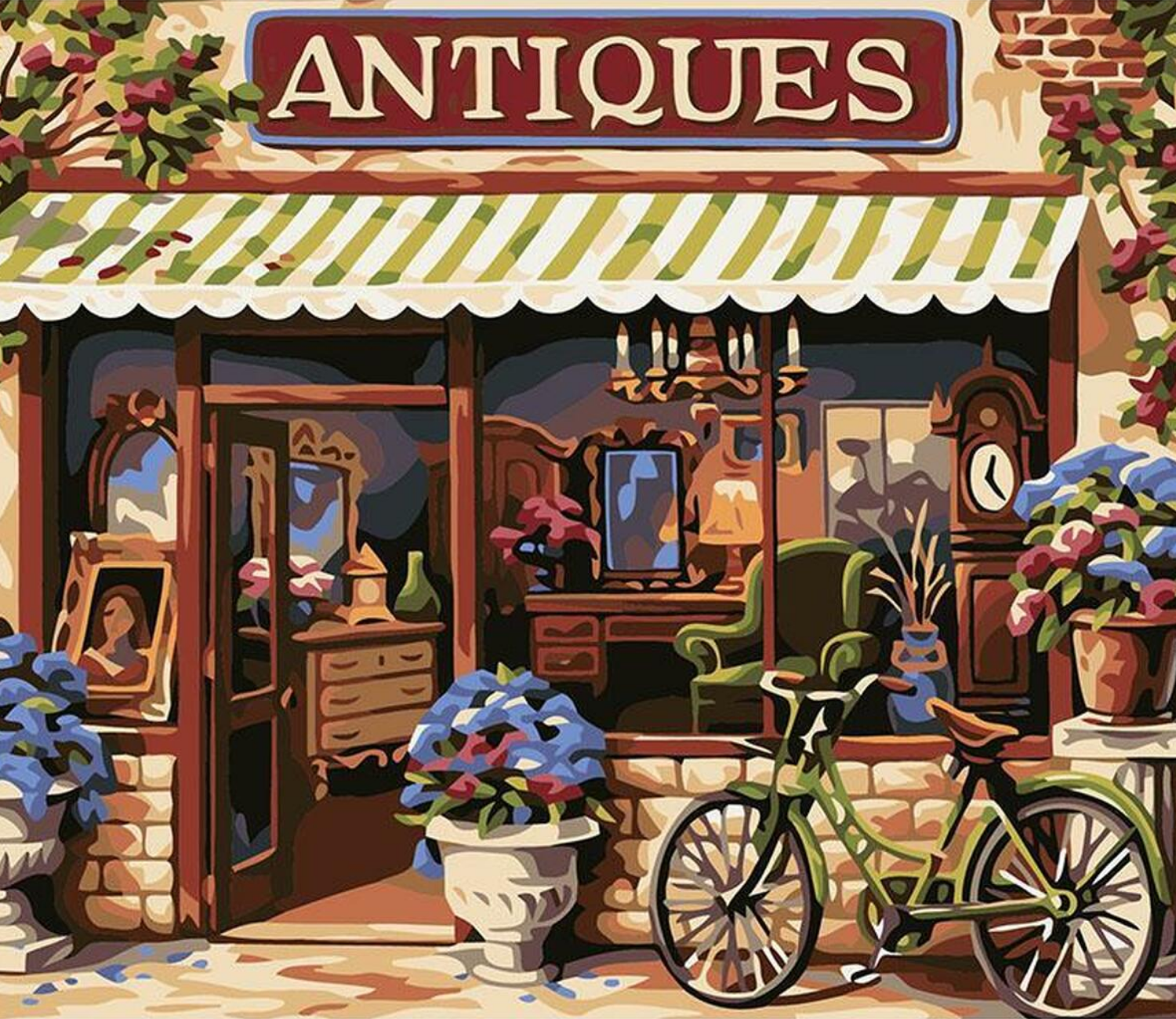 This Antiques Store Paint By Numbers kit takes on a beautiful oil painting look with rustic brown colors and vibrant blue flowers. The painting uses a subtle rustic palette. Hues of the prettiest rustic maroon, sky blue, and muted lime green give it a soft and vintage vibe. The bike parked outside. The transparent windows that showcase the antique furniture inside. The potted plants that scatter the entrance of the shop. The small town shop appeal conveys the feeling of walking down a stone-road village in the middle of the spring season.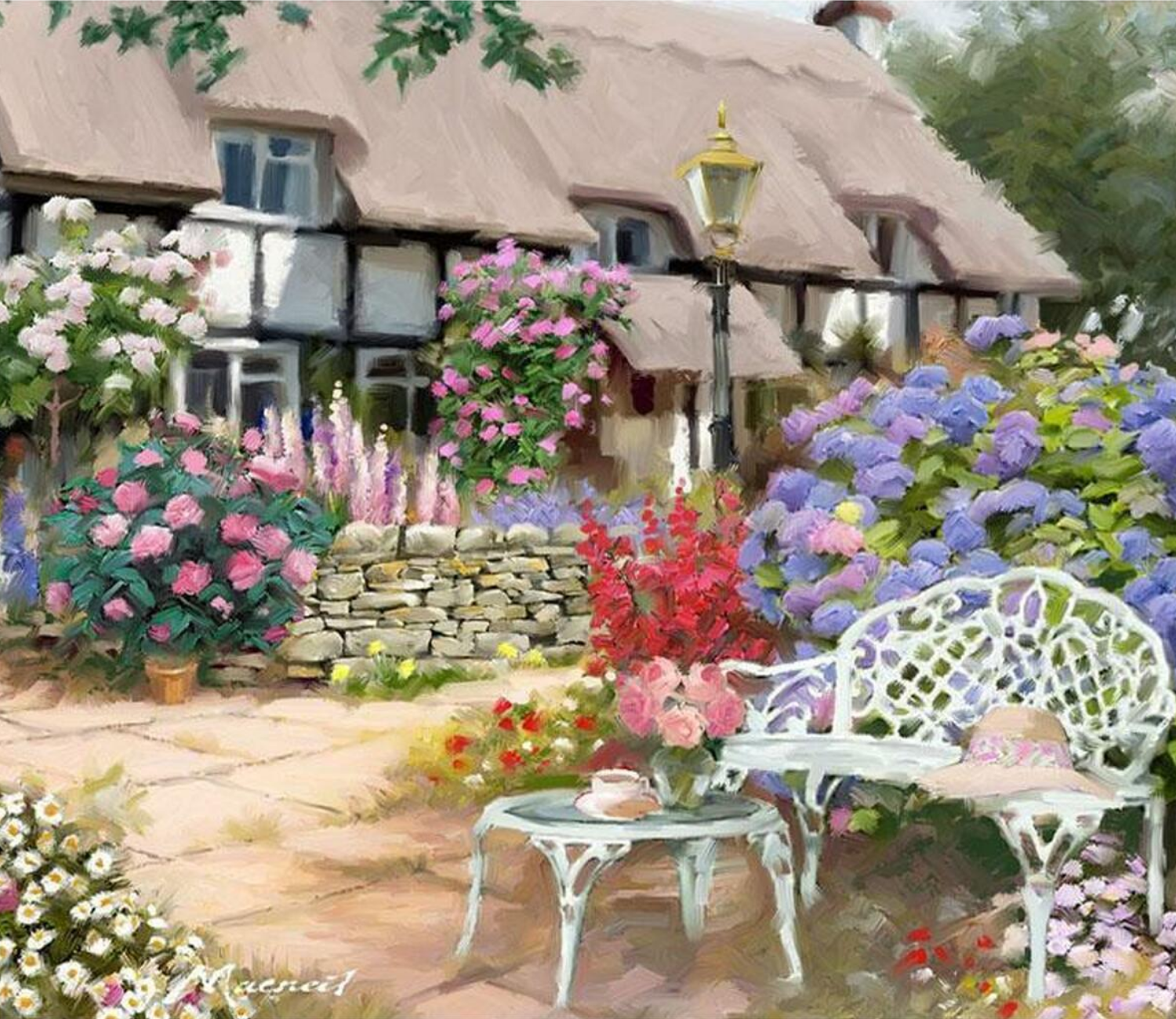 Let your imagination wander and dive into the world of colors! This picturesque flower-filled Paint By Number kit provides the perfect spring season appeal. Spring is the season of growth and color, and nothing says Spring better than fully blossomed flowers surrounding a quaint little cottage with a cobblestone fence!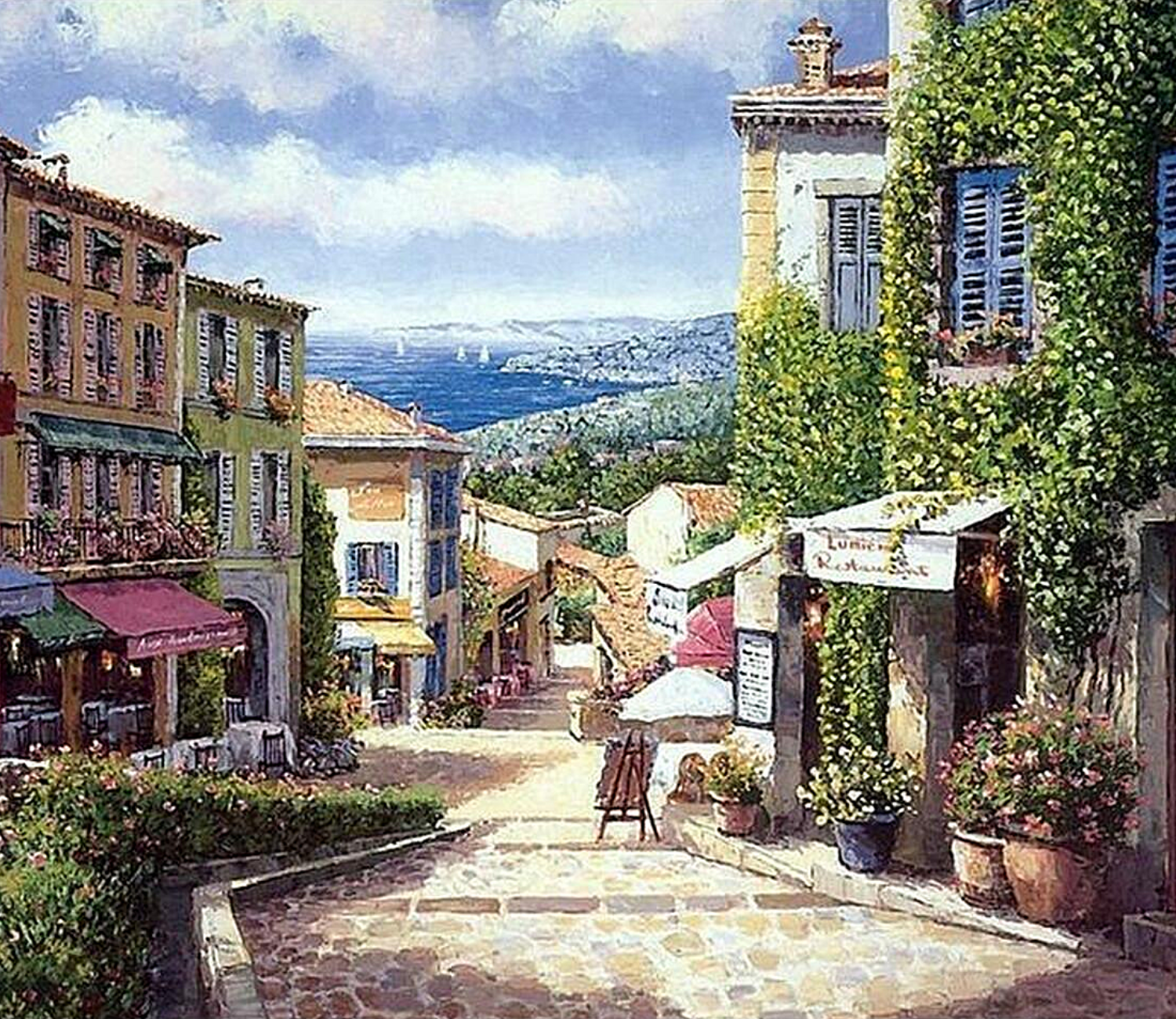 The village steps lead you down to the waterfront. The perfect place for a stroll along this town's rustic cobblestone path. The peace and serenity of painting is time well spent in our hectic world. The joy of painting this expertly detailed canvas will only be matched by the beautiful painting you will create. This paint by numbers is the spirit of spring, art, and tranquility. The bright and vivid colors create a beautiful contrast making sure to brighten your interior.
---
Every kit gives you a chance to create a work of art you can be proud of. Our Paint By Numbers kits include everything you need to create your own masterpiece. Creating paintings is a great way to relieve stress and all ages can enjoy the process. Whether you work on yours alone or with a loved one, you are sure to experience many hours of joy creating and admiring your creation. Get your own Paint By Numbers kit for this spring season!
Click the button below and shop today!