Posted by Chelsi G. on 2021 Apr 8th
Mother's Day is next month and it's time to start shopping for your mama! Mother's Day is such a loving time where you can express your love for your mother and all that she does for you. This year Mother's Day is on May 9th and we can't wait to celebrate and honor the mothers of our families. In this blog post, we have found our top 5 Mother's Day themed paintings that you can gift to your mother and family. Maybe you can set up a painting day for Mother's Day and paint these beautiful canvases with her.
Check out our chosen collection below: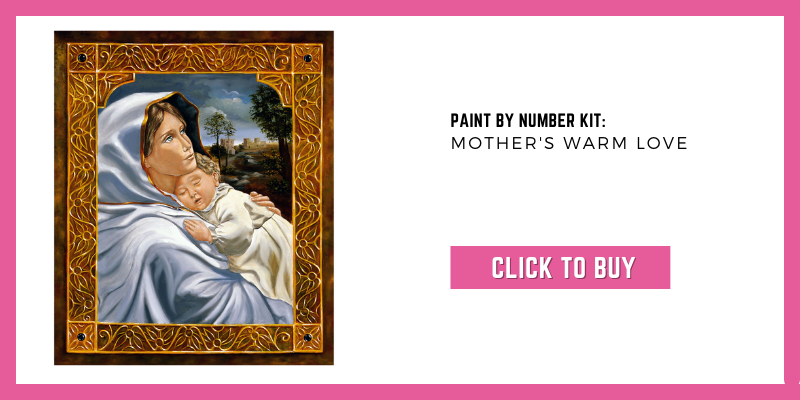 This painting shows the warm love of a mother and her young son. Mother's Warm Love captures an image of a mother looking up to the sky holding her son close to her chest. The painting features rich colors of cream, white, gold, and an arrangement of tan shades. It is bordered with a gold embezzled design that will make your painting look like it is already framed. This would be perfect to put in any room where you want to bring comfort to a little one.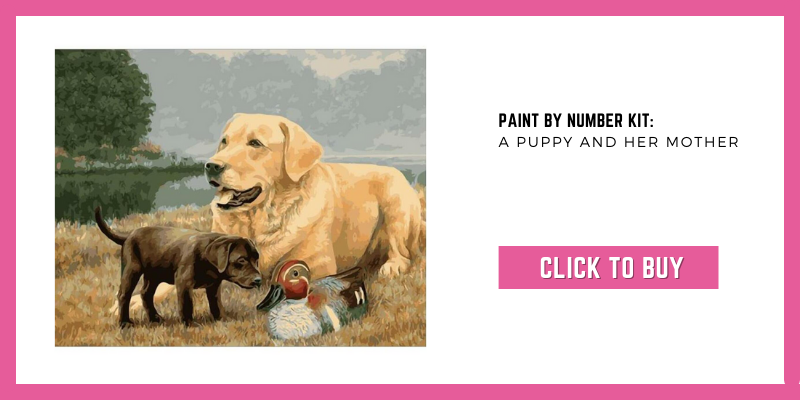 Show the love between canines with the A Puppy and Her Mother canvas. This cute canvas features a little puppy and her mother watching over her as she plays with a duck. What's cuter than that? This would be a great piece to display in your home especially if you have dogs like the ones in the paintings. This would be a great bonding activity for a mother and her kids to paint together.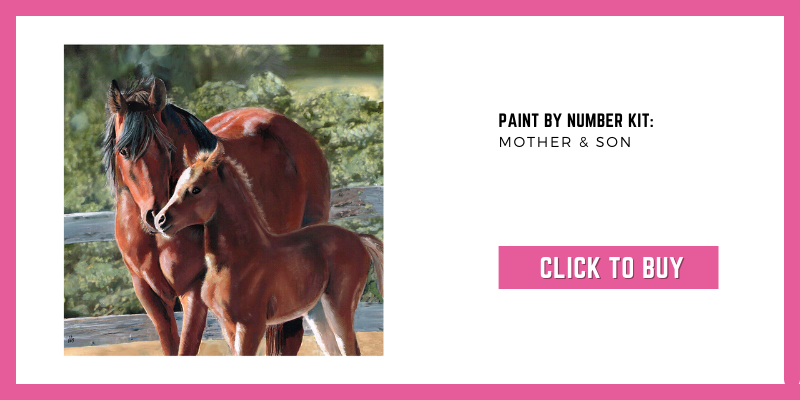 For any horse lovers, Mother & Son is the perfect painting for you. It features two red haired shiny horses standing alongside each other in a pen surrounded by lush bushes. This painting will definitely bring some royalty into your home as these stallions shine right through the canvas. This is such a cute illustration to paint as you can see that the mother is looking over her young son with care.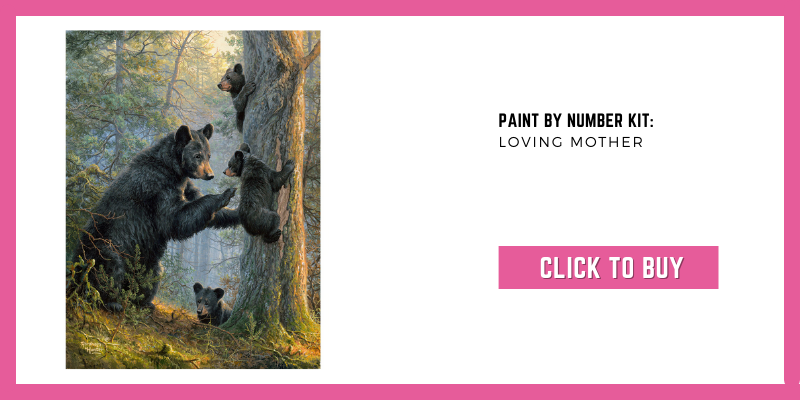 Here is another mother themed painting that you can grab for any mother with rambunctious kids. Loving Mother is a canvas that features a mother bear watching over her 3 cubs climbing up a tree. The mother seems to be trying to protect a cub as they climb up the tree showing her love and care for her children. This is such a playful painting that would be great to display in a child's room, playroom, or living room. This would be a thoughtful gift for Mother's Day as it shows the loving but playful relationship between mother and child.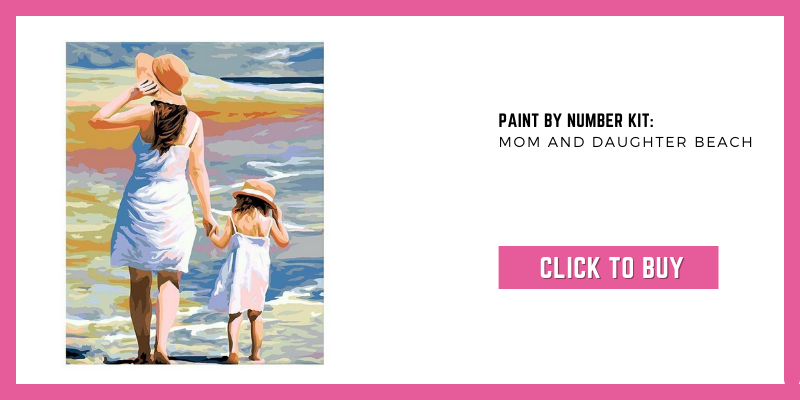 Last, we have a canvas called Mom and Daughter Beach! This painting features a mother and her young daughter walking along the beach side. The mother and daughter are dressed alike in a white linen dress and a light brown straw hat. This canvas and encompasses the relationship between a young daughter and her mother and how she strives to be just like her mom. This would be great to put up in any home or any room – especially a bedroom, beach house, or living room amongst other family pictures. This will bring a fresh and sunny vibe to your home when you display it.
Those are our top five paintings that you can get for Mother's Day. You have a few weeks to order and get your package delivered on time! We hope you like all of our suggestions, however you can always browse our full collections here and find something specific to what you and your mother may like. Click here to browse our whole shop! We hope to see you around for the next holiday and our top favorites. Happy shopping!