Posted by Chelsi G. on 2021 Feb 11th
We reached out to our top customers and they wanted to share what they thought about Paint By Number! Read below and look at some of their amazing paintings!
Want to look for some canvases too? Click here to browse our whole store!
Let's start:
Name: Nancy M.
Review Stars: ☆☆☆☆☆
Title: Love The Boat Paintings!
Description:
The It's A Boat was my favorite paint by number canvas to paint. It came out really is great! The brush and paint are very great quality and the canvas itself is sturdy. I almost can't believe I painted it myself, haha. I would say that this is perfect for beginners but not too young. There are some super small areas that you need to pay attention to detail and you need a very steady hand. I would say someone 12 and up would be able to find this fun to do! It has been a perfect distraction while being in quarantine! It comes with everything you need to paint. Super easy to follow the numbers too.
Pictures: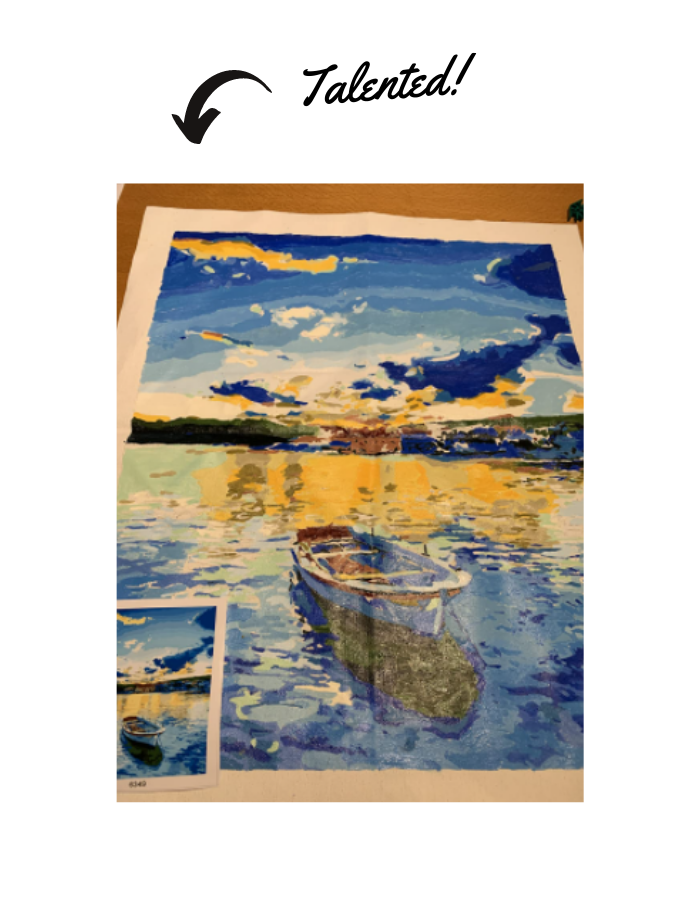 Name: Mackenzie H.
Review Stars: ☆☆☆☆☆
Title: My Kids Want More!
Description:
This set is perfect for beginners! I got the Focused Colorful Cat for my daughter and now my son wanted one! It's great to paint if you're looking to relax and paint without having to find out what to create next. My daughter has a beautiful cat painting in the works and she's so happy. It's very calming too - she stays painting for hours! I'd love to get other animals for her and her brother to paint together.
Pictures: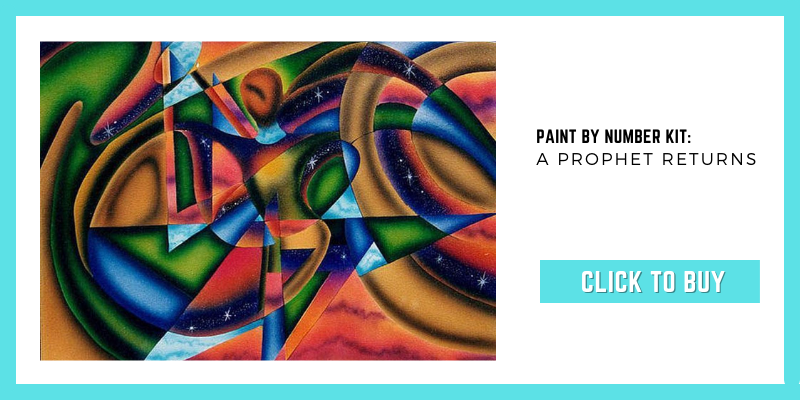 Name: Gilian J.
Review Stars: ☆☆☆☆☆
Title: Awesome For People That Are Bored!
Description:
I've been super bored, especially because winter is here and we can't do much where I'm from.. Our city is also in lockdown so getting these paint by number canvases are such a joy to me! I found this kit and it came with the brushes and paints that I need. I didn't have to buy them all separately! All you need to do is fill out the colors by number and you'll get it done. I'm currently painting and it's super simple for me to do. I expect a nice piece once I'm done! I've recommended this to all my friends to get as well. It's great.
Pictures: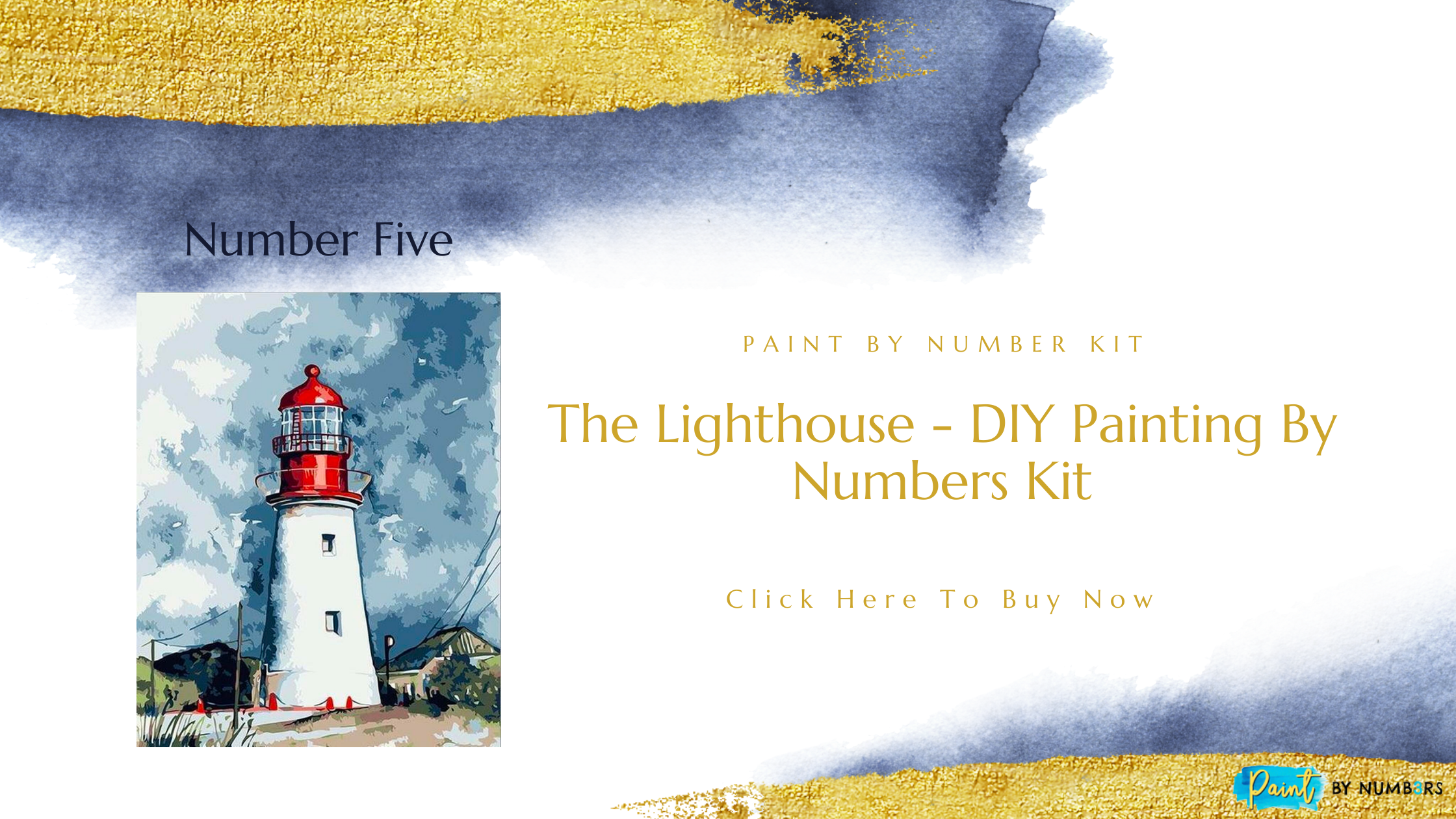 Name: Meg I.
Review Stars: ☆☆☆☆☆
Title: Great Hobby For My Kids At Home
Description:
This is hands down one of the best gifts to give my kids playing at home while in quarantine. Our children are very interested in painting so I figured this would be great for them. I searched for this picture kit because it looked super easy to do. I got the White Daisies canvas to paint. It is so easy to paint these flowers. When you get the canvas, the sketch is drawn on the white canvas and number are there for you to fill in each spot. Color it according to the number you see and you're done. This would be great for elderly to do as well.. My elderly mother also wanted to help my daughter paint this. We are already looking for other canvases to paint.
Pictures: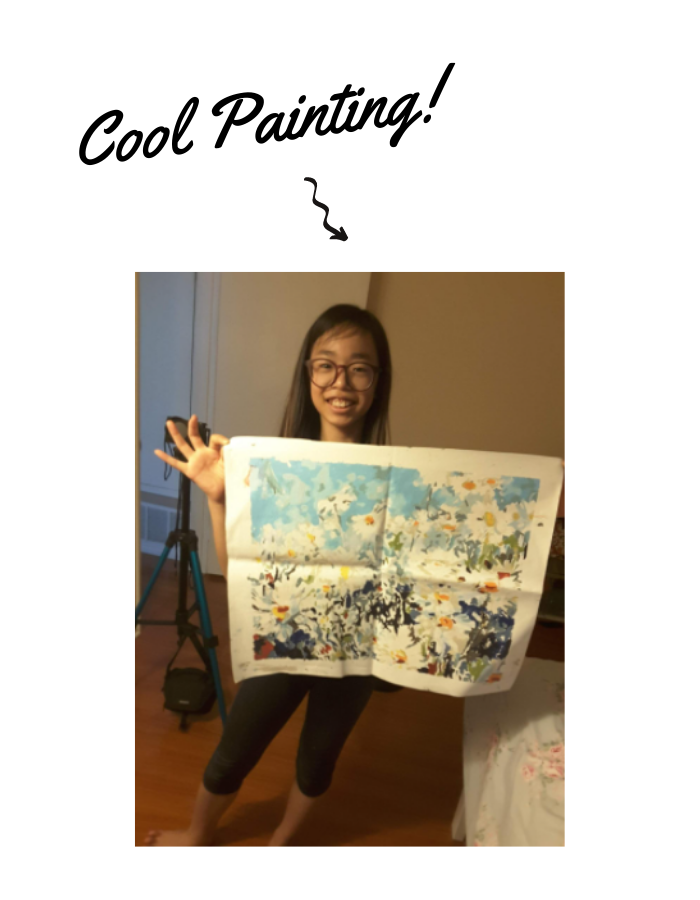 Name: Nisha V.
Review Stars: ☆☆☆☆☆
Title: My Little Girl Loves Painting These
Description:
Since quarantine, we've been stuck in the house with no a lot to do. I wanted to keep my tween a little busy so I bought her a paint by number canvas! We ordered a smaller canvas to start and it was great when keeping her busy. The paint seems to be very decent quality. It's not runny or see through! She worked on this for hours the first night so I'll definitely be getting more!
Pictures: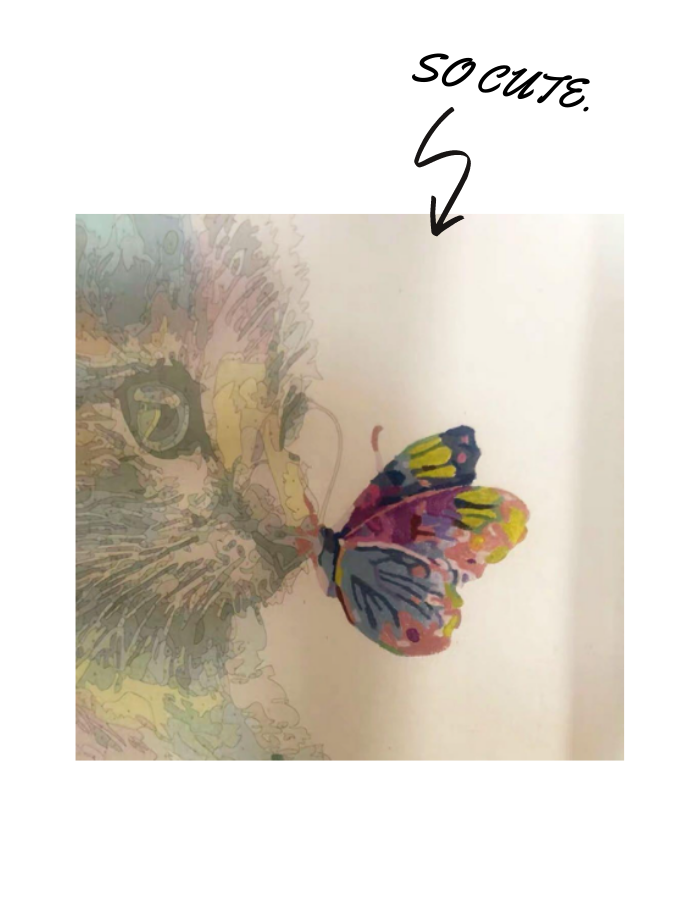 Name: Laura C.
Review Stars: ☆☆☆☆☆
Title: Great Product For Passing Time
Description:
These are great for when you want to pass time! The canvas is super easy to understand because you can just paint it by the numbers! It does take a lot of time to complete, but that is the point! After I finish painting, I feel like I have a great painting of my own. I like all their canvases very much. I will share the one that I last completed. The paint doesn't have a strong smell so it's fine to use. After painting it, you can hang it in your home to decorate. Comes with everything you need!
Pictures: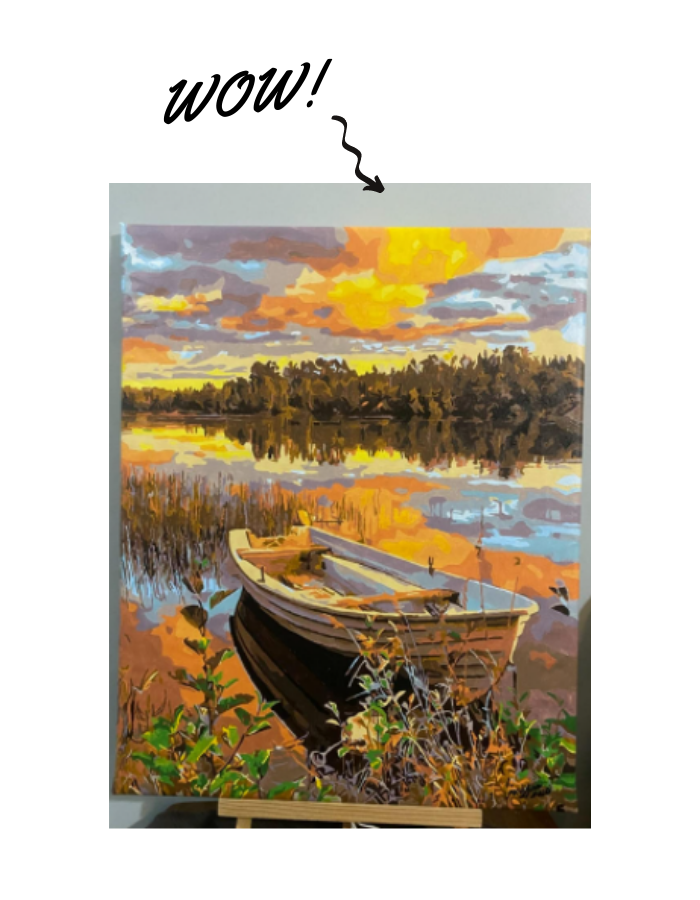 Name: Britnee L.
Review Stars: ☆☆☆☆☆
Title: My favorite canvases!
Description:
I bought this canvas set to keep me busy and I couldn't wait to get it. The canvas is good quality, same with the little brushes. I can fold it up and just focus on one part of the painting at a time. The paints are most impressive to me! The quality is very nice.. I think it's good acrylic paint. I'm not done painting there will be extra paint so maybe I can use that for other masterpieces. Maybe I can paint a second layer if it's needed. I can't wait to get more, maybe I'll paint some with my family.
Pictures: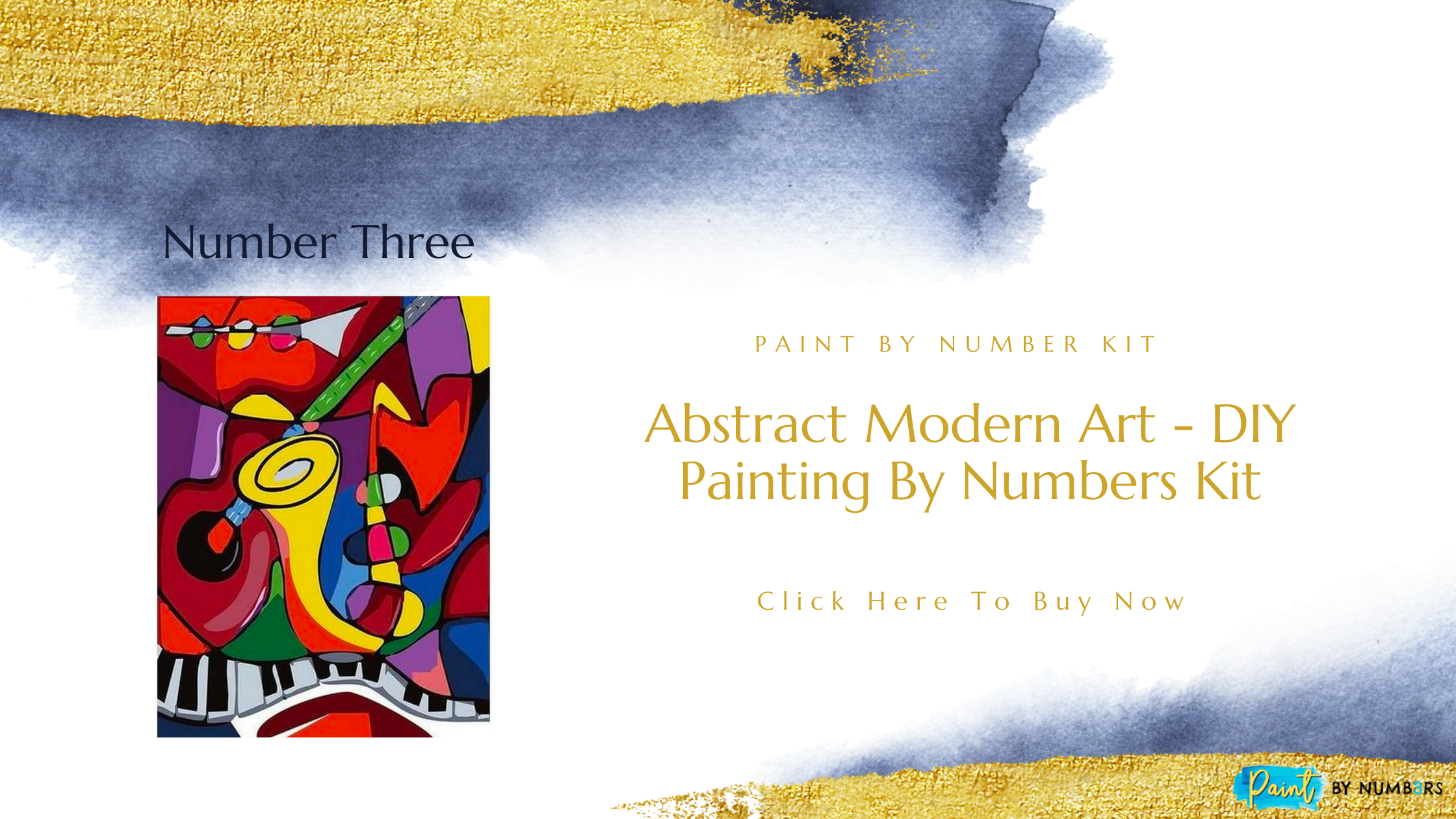 Name: Chloe Z.
Review Stars: ☆☆☆☆☆
Title: Great Canvas Selection!
Description:
I got this for a family night and it was super easy to follow the instructions. There was a lot of paint left over and the paintings came out beautiful. I definitely recommend this to anyone who wants to paint with family or friends. I bought a bunch of different ones so that everyone could choose their favorites. I'm about to create my second one alone and I'm sure it will turn out great.
Pictures:
Name: Daniel S.
Review Stars: ☆☆☆☆☆
Title: Love These, Easy To Do
Description:
I bought the Boats on the Seashore canvas and it turned out beautiful. I painted this with my girlfriend and she loved it. I am not an artist and this was the perfect to boost our confidence. We spent 40 hours completing this project. The paint was of a better quality than I expected and the canvas great too. If you want a flatter canvas you can iron the back of it and help take out the creases. We'll buy it again! The instructions are also easy. Just match the color requested in the paper and the color provided.
Pictures: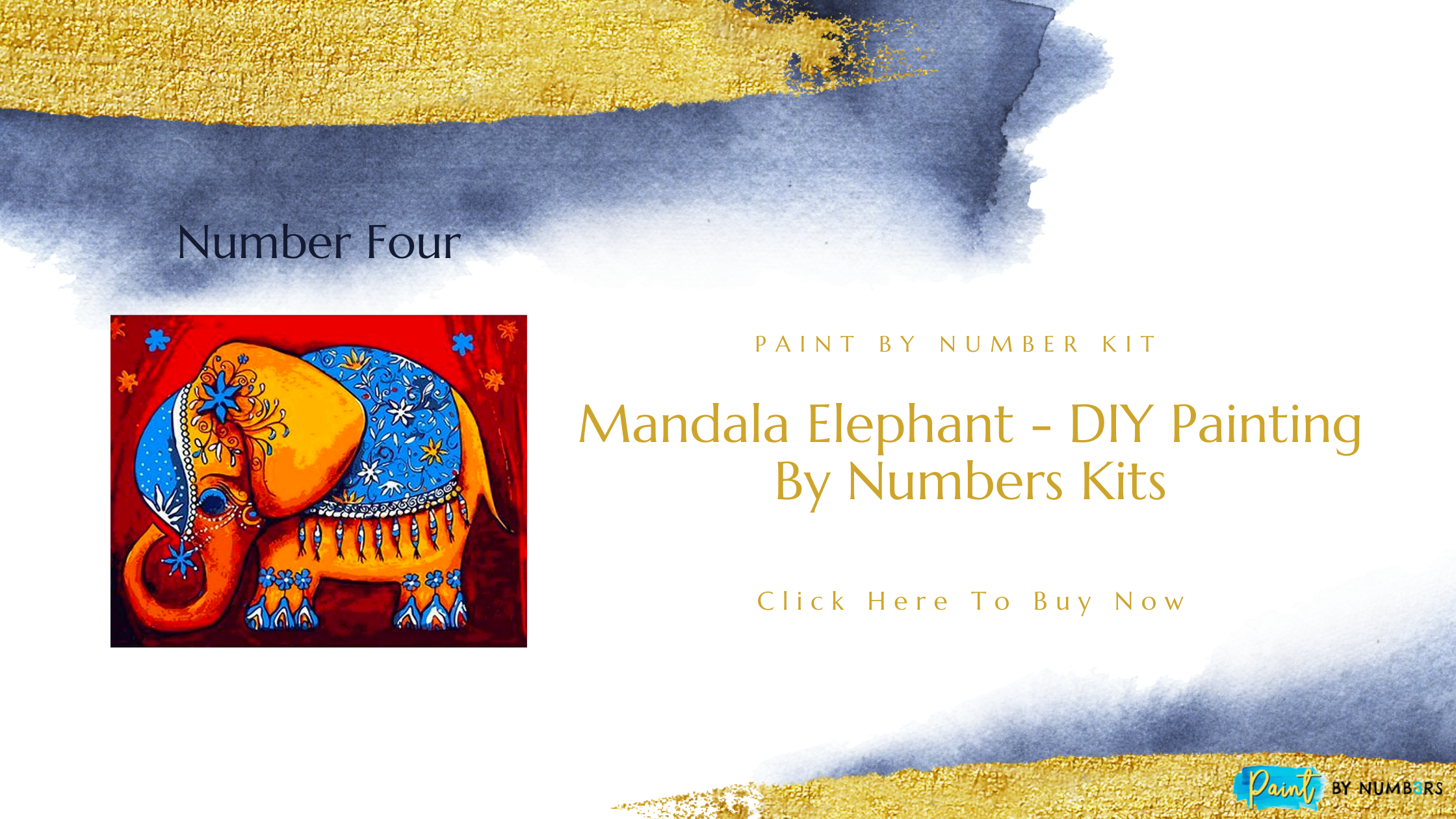 Name: Jamie C.
Review Stars: ☆☆☆☆☆
Title: Daughter LOVES it!
Description:
My daughter ordered the white daisies canvas and she painted it so well. This was so much fun to do and she is so proud of her work!! The numbers are easy to follow and I love that there are lots of colours to choose from, you don't even have to mix them. I recommend this! It took a couple hours for her to complete each section. It's a great task to do on boring days!
Pictures: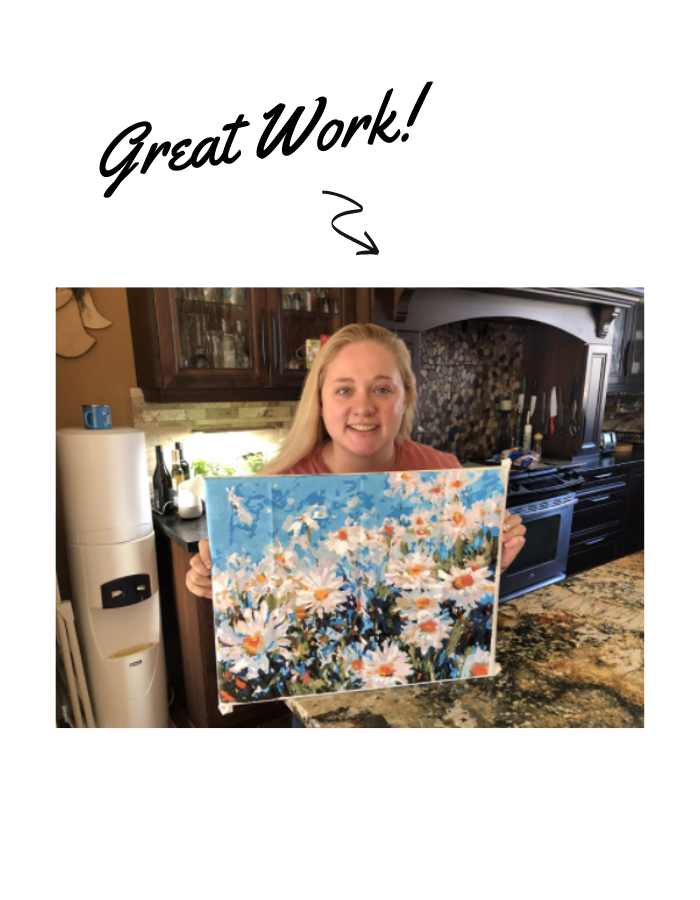 And there you have it! Aren't these painting amazing? Our team LOVES them! Keep up the great work. You can always share your work with us and have a chance to be featured. Want to paint one of these? You can browse our collections on our store here. Have fun painting! It's a great past time and you can become an artist in no time!